Even without meat it's a tasty looking dish I'd love to sink my teeth into. Yum!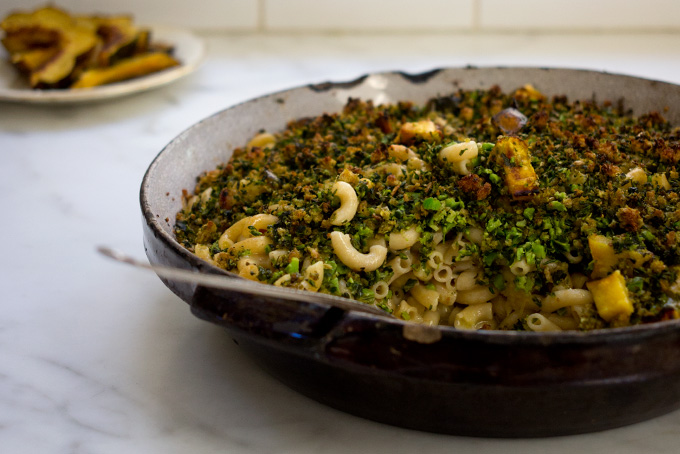 Ingredients
1 small butternut, acorn, or other winter squash, peeled, seeded and cut into tiny chunks 
olive oil
1 bunch of basil, stems removed
2 slices good brown bread, stale or dried out in the oven
1/2 a small head of broccoli (100 g / 3.5 oz), roughly chopped
4 tablespoons creme fraiche or sour cream
~ 1 3/4 cups / 3.5 oz / 100 g grated white cheddar cheese
~ 1 3/4 cups / 3.5 oz / 100 g grated gruyere cheese
a large handful of (yellow) cherry tomatoes
3 cups / 300 g dried (whole wheat) macaroni elbows
Directions
Preheat your oven to 400F / 200C with a rack in the middle. Put a large pot of water on to boil.
Place the squash on a large baking sheet, drizzle with a bit of olive oil, sprinkle with salt and pepper, and bake for about 20-25 minutes, or…
View original post 220 more words